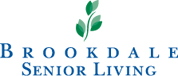 Find A Community
At Brookdale, we are constantly innovating and evaluating new and better methods for enriching the lives of our residents by delivering exceptional senior housing, active adult living, value-added services and continuing care. Some Brookdale innovations: Our company is one of few national senior living providers that offer the full spectrum of senior living options, including independent living, Personalized assisted living, Alzheimer?s and dementia care, rehabilitation and skilled nursing.
Chamber of Commerce - Ahwatukee Foothills
10235 S 51st Street
Phoenix, Arizona 85044
info@ahwatukeechamber.com
Phone: 480-753-7676
Ahwatukee Foothills Chamber of Commerce
Welcome to Ahwatukee Foothills, one of the 15 villages designated by the City of Phoenix. The people who live, work and play in this thriving community share the intimacy of small town living, while enjoying the plentiful amenities of a bustling metropolis close at hand. Because Ahwatukee is nestled so closely to the surrounding mountains, it gives the feel of an independent city. The village is bound by I-10 to the east along with the cities of Chandler and Tempe, to the north is South Mountain
Chamber of Commerce - Apache Junction
567 W. Apache Trail
Apache Junction, Arizona 85220
mailto:ajchamber@qwest.net
Phone: 480-982-3141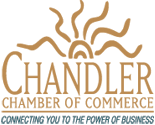 Chamber of Commerce - Chandler
25 South Arizona Place, Suite 201
Chandler, Arizona 85225
Phone: 480-963-4571
phone: 1-800-963-4571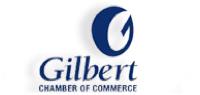 Chamber of Commerce - Gilbert
119 N Gilbert Road, Suite 101 - PO Box 527
Gilbert, Arizona 85299-0527
Phone: 480-892-0056
Gilbert Chamber of Commerce
Why do so many new residents move to Gilbert each month? They?ve told us it is because of our ?small-town? friendliness, great schools, pristine neighborhoods, and a thriving business community.

Chamber of Commerce - Mesa
120 N Center
Mesa, Arizona 85201
Phone: 480-969-1307
Chamber of Commerce - Phoenix
201 N. Central Ave., 27th Floor
Phoenix, Arizona 85004
info@phoenixchamber.com
Phone: 602-495-2195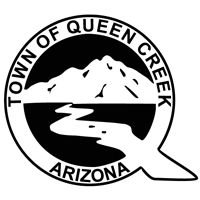 Chamber of Commerce - San Tan Valley
270 E. Hunt Hwy Suite 16-128
San Tan Valley, Arizona 85142-4964
Phone: (480) 626-7757
San Tan Valley Chamber of Commerce
Welcome to San Tan Valley, AZ! The effort to unify almost 80,000 citizens spread over 67 square miles formerly known as San Tan, Johnson Ranch, Queen Creek, and a host of other names finally has a common rallying cry.
Chamber of Commerce - Scottsdale
4725 N. Scottsdale Road, Suite 210
Scottsdale, Arizona 85251-4498
info@scottsdalechamber.com
Phone: 480.355.2700
Scottsdale Chamber of Commerce
For Attractions, Events and Visitor's Information Please contact the Scottsdale Convention and Visitors Bureau at: http://www.scottsdalecvb.com/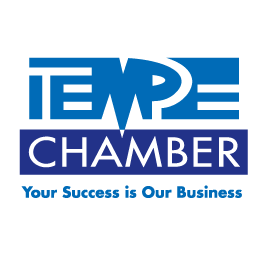 Chamber of Commerce - Tempe
PO Box 28500
Tempe, Arizona 85285-8500
info@tempechamber.org
Phone: 480-967-7891
Master Planned Community - Ocotillo
PO Box 12510
Chandler, Arizona 85248
oca@oca-az.com
Phone: 480-704-2900
Ocotillo Community Association & Golf Resort
The Ocotillo Community Association located in south Chandler. A master planned community supporting commercial use with a large employment base (i.e. Intel and Orbital Science) and surrounded by a abundance of recreational facilities including the renowned Ocotillo Golf Resort, professionally managed by Troon Golf. The Ted Robinson designed Ocotillo Golf Resort is privately owned with a layout of 27 waterscaped and picturesque golf holes.
Master Planned Community - Val Vista Lakes
1600 E Lakeside Drive
Gilbert, Arizona 85234
vvladmin@valvistalakes.org
Phone: 480-926-9694
Val Vista Lakes
Our nine hundred acre "water-wonderland" consists of four spacious sports parks, meandering bicycle paths, and a luxurious clubhouse. The clubhouse features an eight-court championship tennis complex, indoor racquetball courts, cardio and weight training facilities, junior Olympic swimming pool and spa, banquet and meeting rooms, waterfalls and a tropical lagoon swimming pool with a sandy beach.
Walk Score - What's your community's score?

, Arizona

Walk Score - What's your community's score?
Walk Score Ranks 40 Largest U.S. Cities As suburban home prices decline, there's never been a better time to live in a walkable neighborhood. We rank 2,508 neighborhoods to help you find a walkable place to live.
| | | | | | | |

© 2014 Agent Image All rights reserved. | |

Design by