Financing/Professional Services
Attorney - Real Estate Attorney
2200 East Camelback Road, Suite 221
Phoenix, Arizona 85016
Phone: 602-957-9810
Click here for more details and contact information
Each of our attorneys is recognized in Arizona for their ability and expertise in real estate and real estate-related matters. Our commitment is to work with you as a client by providing straightforward advice and information in order for you to make educated decisions regarding your legal interests. Services include but are not limited to: Loan Modifications, Bankruptcy, Estate Planning/Probate, HOA Law, General Residential & Commercial Real Estate Law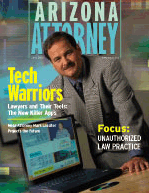 Attorney ~ Mark Lassiter with Davis Miles an Arizona Law Firm
80 E. Rio Salado Parkway, Suite 401
Tempe, Arizona 85281
Phone: 480-733-6800
Click here for more details about our services
With approximately 60 highly skilled attorneys, Davis Miles, PLLC is able to provide a wide spectrum of legal services. Our clients include individuals, families, growing businesses and Fortune 500 companies. Our attorneys have the legal experience necessary to successfully address situations from a dispute with a neighbor to the most difficult legal problems. Davis Miles, PLLC has earned the reputation of offering clients what they value ? exceptional legal skills, quick response and practical solutions with the highest level of professional integrity.
FICO Score Estimator Under Various Actions and Scenarios

, Arizona

FICO Score Estimator
Want to check your FICO Score using various actions and event scenarios? Then Welcome to the FICO® Score Estimator from myFICO® Answer these ten easy questions and we?ll give you a free estimated range for your FICO® score, plus customized product recommendations from myFICO®, the most trusted name in credit scoring.

Home Inspection - Atlas Home Inspections

, Arizona
atlasinsp@cox.net
Phone: 480-558-1180
phone: 480-213-3122
Insurance - Farmers Insurance - Duane Taylor Insurance Agency, Inc.
2651 W Guadalupe Rd Ste 201
Mesa, Arizona 85202
dtaylor7@farmersagent.com
Phone: 480-345-2331
Click here for a free quote and more details
No insurance company offers more discounts than we do, and our industry-leading HelpPoint® claims service means you can count on us to be there when you need us. Anytime, day or night, just one call to (800) 435-7764 will help you restore your world to order - fast! Give me a call and I'll give you more information on all the many products and discounts my Farmers agency offers, whether it's auto insurance, homeowners insurance, life insurance or something more specialized.
Internal Revenue Service

, Arizona


Mortgage Relief

, Arizona

Find out if you may be eligible for mortgage relief under the Making Home Affordable Program by anonymously answering a few questions. This free educational site is designed to help you make a preliminary determination whether you meet certain criteria established by the Program. It is not the actual eligibility decision, which can only be made by the servicer of your loan.

Taxes - Maricopa County Assessor

, Arizona

Maricopa County Assessor
Check to see if your property taxes are recorded properly and compare property taxes within your neighborhood.

Taxes - Personal Property Tax Appeal

, Arizona

Form to Petition for Review of Valuation
Watching your budget? Many people's property taxes are out of line with the neighborhood or are based on incorrect criteria. If you feel your property taxes are out of line, use this form to petition for an appeal. Use the Maricopa County Assessor link to check your property tax information.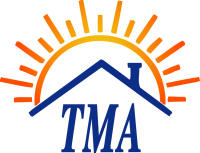 The Mortgage Advantage
1720 E Warner Road, Suite 1
Tempe, Arizona 85284
diane@dianegerdes.com
Phone: 480-831-1588
phone: 800-499-2183
The Mortgage Advantage
a "frustration-free zone" where we get you started toward qualifying and applying for a mortgage loan. Our mortgage professionals can get you approved in record time! That's because we take advantage of the very latest and best automated tools to speed you hassle-free toward your new home, new mortgage or home equity cash!
| | | | | | | |

© 2014 Agent Image All rights reserved. | |

Design by