Dessert - Angel Sweet Gelato
1900 W Chandler Blvd
Chandler, Arizona 85224
Phone: 480-722-2541
Angel Sweet Gelato Awards & Hours of Operation
Specialty Italian Ice Cream made fresh daily on the premises using authentic Italian gelato making equipment. If you've never tasted Italian Gelato before, you're in for a real treat with this award winning gelato shop!

Dining - Brio Tuscan Grille
2150 E. Williams Field Road
Gilbert, Arizona 85295
Phone: 480.917.9177
Brio's Menu & Hours of Operation
BRIO invites you to gather with friends, family and co-workers and experience the flavors of Tuscany without leaving the country. Bringing the pleasures of the Tuscan country villa to Gilbert, our chef-inspired Tuscan recipes are sure to tempt your palette. At BRIO we believe that "to eat well is to live well." Buon Appetito!

Dining - Flancer's Cafe
610 N Gilbert Road
Gilbert, Arizona 85234
Phone: 480-926-9077

Dining - Joe's Farm Grill
3000 E. Ray Road
Gilbert, Arizona 85296
Phone: 480) 563-4745
Hours of Operation and MENU
We source the best QUALITY ingredients we can find, emphasizing local ingredients. As much as possible, we use fruit, vegetables, and herbs from The Farm at Agritopia, right at our front door. After that we look to other local farmers and then other parts of Arizona. Not everything can be entirely local, but we give it our best shot. Each of our recipes focuses on bringing out the natural goodness of the quality ingredients. Our menu changes to reflect what is in season, for flavor at it's peak.
Dining - Joes Real BBQ
301 N Gilbert Road
Gilbert, Arizona 85234
info@joesrealbbq.com
Phone: 480) 503-3805
Joes Real BBQ Menu & Hours of Operation
On January 20, 1998, Joe's Real BBQ opened for business. On our first day, we served over 1,000 customers and business stayed very strong. Since that time, we have tried to be true to the motto of Joe's Real BBQ, which is "Clean, Delicious, and Friendly".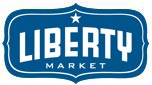 Dining - Liberty Market
230 N. Gilbert Rd. @ Page St.
Gilbert, Arizona 85234
info@libertymarket.com
Phone: 480 892 1900
Liberty Market Menu & Hours of Operation
Liberty Market, a family-run, local grocery store has served the Gilbert area since 1935. Transformed and reopened in 2008 as an urban gathering place with a market-style dining environment combined with specialty retail. New and inviting offering a speciality coffee bar, wood fired pizza, freshly prepared soups, salads, sandwiches, pasta and desserts. A Fun neighborhood hangout and great tasting food !

Dining - Romeo's Euro Cafe
207 N Gilbert Road
Gilbert, Arizona 85234
Contact@EuroCafe.com
Phone: 480-962-4224

Dining ~ The Olive Mill
25062 S Meridian Road
Queen Creek, Arizona 85242
Phone: 480-888-9290
The Olive Mill - Hours and Special Events
At the base of the San Tan Mountains in Queen Creek?s storied farm community the Queen Creek Olive Mill, Arizona?s only working olive farm & mill. While we produce a boutique hand-crafted extra virgin olive oil using 9 varieties of olives, our passion is creating a great experience for our guests. The gourmet marketplace is a treasure of local foods, unique gifts and farm-casual dining. Stroll the olive grove, tour the mill and get away from pre-packaged, cellophane city life for a day.

Entertainment - Hale Theatre Gilbert, AZ
50 W Page Ave
Gilbert, Arizona 85233
Phone: 480-497-1181
Location & Show Schedule
Legendary heritage as the longest continuously running, privately owned and operated theatre company in America. Since 1947, when it first opened its doors, not one week has gone by when there has not been a performance on its stage. Hale Theatre has been dedicated to providing the finest theatrical experience possible in an atmosphere as intimate and friendly as their own homes. In doing so, we have always selected shows which reflect our promise to provide fun and affordable entertainment.
Entertainment - Show Up.com

, Arizona

Guide - AZ Central - Entertainment & Event Guide

, Arizona

Guide - City Search - Restaurant & Entertainment Guide

, Arizona

Open Table Online Reservations- Free, Instant & Confirmed

, Arizona

OpenTable.com
OpenTable has live Internet connections into the restaurants themselves. So restaurant availability information is up-to-date, and your reservations are confirmed.