Arizona Diamondbacks
401 E Jefferson Street
Phoenix, Arizona 85004
Phone: 602-462-6500
The Official Site of the Arizona Diamondbacks
From its signature swimming pool to its retractable roof, Chase Field has become one of the game's most recognizable landmarks in just a few seasons. Since the air-conditioned facility first opened its doors to a regular-season game on March 31, 1998, nearly 17.5 million baseball fans have enjoyed the opportunity to watch the Arizona Diamondbacks without worrying about Phoenix's summer heat or monsoon storms.
AZ Golf Courses & Tee Time Reservations - Schedule Your Tee Time the Easy Way

, Arizona

GolfNow.com
GolfNow offers the best tee time deals at over a thousand courses nationwide. If you are looking to play golf now at great courses coast to coast, while saving up to 70%, we have a tee time for you! Simply select where you want to play, find a tee time deal, and golf now!

Phoenix Coyotes National Hockey League
6751 North Sunset Boulevard, #200
Glendale, Arizona 85305
Phone: (623) 772-3200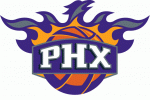 Phoenix Suns Basketball
201 E. Jefferson Street
Phoenix, Arizona 85004
Phone: 602-379-7900
Official Site of the Phoenix Suns Basketball Team
The Suns have been generally successful since they began play as an expansion team in 1968. In forty-one years of play, they have posted eighteen fifty-win seasons, and made eight trips to the Western Conference Finals, advancing to the NBA Finals in 1976 and 1993. Despite their successes they have yet to win an NBA title. Currently, the team has four NBA superstars in Steve Nash, Jason Richardson, Grant Hill, and Amar'e Stoudemire.

The Arizona Cardinals
One Cardinals Drive
Glendale, Arizona 85305
Phone: (602) 379-0102
The Official Site of the Arizona Cardinals
A $450 million complex that opened in August of 2006 on a 165-acre site in Glendale, just west of Phoenix. In addition to hosting Cardinals games, it was the site of Super Bowl XLII. It also hosts the Tostitos Fiesta Bowl annually and was the site of the first-ever Bowl Championship Series title game between Florida and Ohio State.
Ticketmaster

, Arizona

Ticketmaster
Find and buy tickets: concerts, sports, arts, theater, broadway shows, family events at Ticketmaster.com. Order tickets online or Visit a Fry's Marketplace nearest you and purchase tickets in person at the Customer Service Desk. Fry's Marketplace Store Hours Monday - Saturday: 7:00am - 9:00pm and Sunday: 7:00am - 9:00pm
| | | | | | | |

© 2014 Agent Image All rights reserved. | |

Design by