Air Conditioning & Heating - Hendel's A/C Service
3434 N Arizona Ave
Chandler, Arizona 85225
Phone: 480-813-1700
Hendel's Air Conditioning and Heating
Open 7 Days a Week - At Hendel's we feel that if customers are offered a choice of every major brand of air conditioning equipment, they will be better equipped to make an educated decision about what is right for them. Hendel's is recognized throughout the air conditioning industry as the leader in customer service. At Hendel's you will never reach an answering service and Hendel's provides it's customers with the latest, most accurate information available.

Aquienta Pools
1355 N Mondel Drive
Gilbert, Arizona 85233
Phone: 480.967.6720
Aquienta Pools
Aquienta gives you industry leading service and unparalleled quality in the construction, remodeling and service of swimming pools, spas and water features. Our team is committed to honesty and integrity and has over 100 years of combined experience. We do what we say we are going to do without deviation. Our philosophy promotes customer satisfaction, which is our number one priority. When you're happy, we're happy! New Pool Construction Landscaping Remodeling Weekly Pool Management & Service
Carpet & Tile - Puckett's Flooring
8057 South Priest Drive
Tempe, Arizona 85284
brandon@puckettsflooring.com
Phone: 602-509-4882
phone: 480-990-8191
Puckett's Flooring Tempe
Puckett's Flooring has been servicing Tempe, AZ area for over 21 years! We offer quality products and honest, dependable craftsmanship.You will always find Puckett's Flooring prompt and courteous. For Sales and Service Contact Brandon Direct at: 602-509-4882
Computer Repair - J A Y Computers

, Arizona
jeff@yehling.com
Phone: 602-690-1358
* Repairs, Installs & Upgrades * Virus & Spyware Clean up * Training & Consultation * Basic Web Design * Special Projects Fast, Friendly & Reliable Technology Services.
Going Green - Sun Valley Solar Sulutions
3235 N Arizona Ave., Ste. D7
Chandler, Arizona 85225
Phone: (888) 576-5278
Sun Valley Solar Solutions
Our mission is simple: to transform the way Arizona?s homes and businesses are powered -- from polluting, rapidly diminishing fossil fuels to the most clean and abundant energy source available -- solar.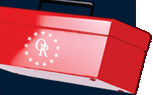 Home Warranty - Old Republic Home Warranty

, Arizona
Phone: (800) 972-5985
Click Here to Order Service or Renew Online
Old Republic Home Protection has been providing outstanding Home Warranty Service since 1974. For quality repair and replacement of covered home systems and appliances, you've come to the right place! We provide coverage for your Plumbing, Electrical and Heating and Air Conditioning systems and kitchen appliances. In addition, optional coverage choices can be purchased to 'custom fit' the Plan to the unique needs of your home.

Moving - Home Depot

, Arizona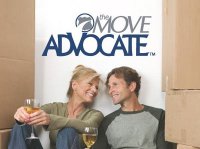 Moving - The Move Advocate
15333 North Pima Road, Suite 240
Scottsdale, Arizona 85260
Phone: 800.617.1918
The Move Advocate
Enjoy a Hassle-Free Move Know your rights, heed these tips, & use your Move Advocate to ensure a hassle-free move. q Packing Tips q First Night Survival Kit q Know Your Rights q Glossary of Moving Terms Move Advocate leads you every step of the way.The Move Advocate listens to your unique moving needs, identifies the best van lines in your area, obtains multiple estimates, and provides special benefits & discounts. Find out how we can help you!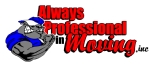 Moving Co. - Always Professional in Moving, inc
2449 E Kent Ave
Gilbert, Arizona 85296
Phone: 480-233-4618
phone: 480-430-5301
Services, Quote Request & Moving Check List
OUR MISSION: To provide a great moving experience! To provide the ultimate in customer care and satisfaction! To establish new standards of dependability and quality! And to do it while continuing to provide affordable rates!*** We believe that your move should begin with you, the customer, being provided professional and accurate information on what you can expect during your move. We NEVER charge extra for stairs. We NEVER have hidden costs. Licensed ~ Gilbert Based for 20+ years!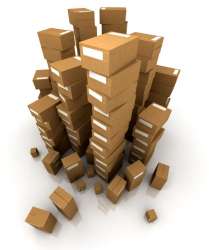 Moving Co. - Chandler Handlers

, Arizona
Phone: 480-732-9050
Chandler Handlers
Chandler Handlers is a family owned and operated moving company. As a licensed and insured mover of pretty much anything, we have been faithfully serving our customers for over 16 years. We provide fast and FREE estimates. Chandler Handlers STRONG ON SERVICE - FAST, FREE ESTIMATES - LICENSED & INSURED Family Owned & Operated For 16 Years. Serving AZ Since 1989
Painting - Gurney and Sons Painting
704 E Hampton Court
Gilbert, Arizona 85295
rrgurney@cox.net
Phone: 480-813-0016
Gurney and Sons Painting
Painting since 1971. Licensed, Bonded and Insured. Family owned and operated business dedicated to providing premium quality service at a fair price. Honesty and integrity are the foundation that we build our business upon, adding layers of 40+ years of experience, superior paint products and customer satisfaction.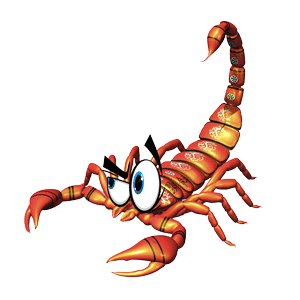 Bryant Pest Control
*No Contract residential pest control. Our quality, friendly service, combined with a homeowner's commitment to regular service is our contract. Maintaining your home through with monthly or bi-monthly pest control will protect your home, your investment from pest infestations *Bryant Pest Control Since 1995. Licensed and Insured. *Owner operated with a team of experienced and certified technicians.
Living Water Solutions Pool Service
Servicing the East Valley. Our services are, but are not limited to: Monthly Service Tile Cleaning Calcium Removal Filter Cleaning Pool Makeovers Repairs & Maintenance Pool Orientations Leak Detection Acid & Chlorine Washes Green Pool Clean Up Pool Diagnostics Water Features Inspections during purchase